现有技术中,进行射芯机砂芯造型时一般负压
射砂嘴机构进行射砂操作,但现有技术的负压射砂嘴
机构一般由法兰座、密封圈、射砂套、射砂头
和滤网组成。砂芯造型时,射砂嘴插入模具通
过加压把砂直接经射砂嘴内孔通道直通射入模
具型腔内,砂射完毕停止加压后射砂嘴抽离模
具时,负压通道的负压吸引着射砂嘴内孔通道
的砂防止流落,负压通道与射砂嘴内孔通道之
间通过滤网阻隔。采用这种负压射砂嘴进行砂
芯造型存在如下问题:(1)采用直通式射砂通道
,易造成滤网堵塞导致射砂嘴内孔通道负压不
足,从而造成砂继续流入模具的射砂口;(2)射
砂口部位的砂烧结后除了容易堵塞射砂口外,
还会造成下次射砂时把模具射砂口烧结的砂射
入模具内,从而产生不良品。(3)现有技术的砂
芯造型方法存在负压射砂嘴机构的结构不合理
、易造成射砂口堵塞、易造成砂粒进入模具内
、产品质量无保证等问题。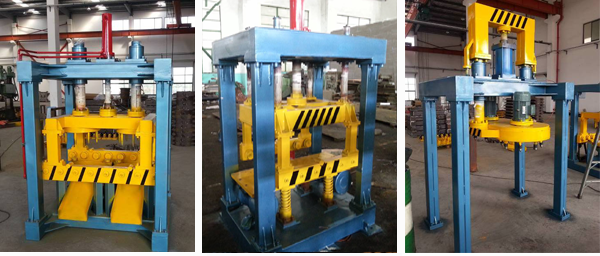 In the prior art, the general negative pressure is used for core molding of core shooter
The sand injection nozzle mechanism carries out sand injection operation, but the existing technology of negative pressure sand injection nozzle
The mechanism is generally composed of flange seat, sealing ring, sand shooting sleeve and sand shooting head
And filter screen. When molding the sand core, the sand injection nozzle is inserted into the mold
The sand is directly injected into the mold through the inner hole channel of the injection nozzle under over pressure
In the mold cavity, after the sand injection is completed and the pressure is stopped, the sand injection nozzle is pulled out of the mold
When equipped, the negative pressure of the negative pressure channel attracts the inner hole channel of the sand injection nozzle
The negative pressure channel and the inner hole channel of the sand injection nozzle
It is blocked by the screen. This kind of negative pressure nozzle is used for sand blasting
The core modeling has the following problems: (1) adopting the straight through sand shooting channel
It is easy to cause the filter screen to be blocked and the negative pressure of the inner hole channel of the sand injection nozzle is not
Sufficient, so that the sand continues to flow into the injection port of the mold; (2) injection
After sintering, the sand at the sand mouth is easy to block the sand mouth,
It will also cause the sand shot to sinter the injection port of the mold in the next sand shot
Into the mold, resulting in defective products. (3) Sand of prior art
The structure of negative pressure sand injection nozzle mechanism in core molding method is unreasonable
. it is easy to block the sand injection port and make sand particles into the mold
There is no guarantee for product quality.